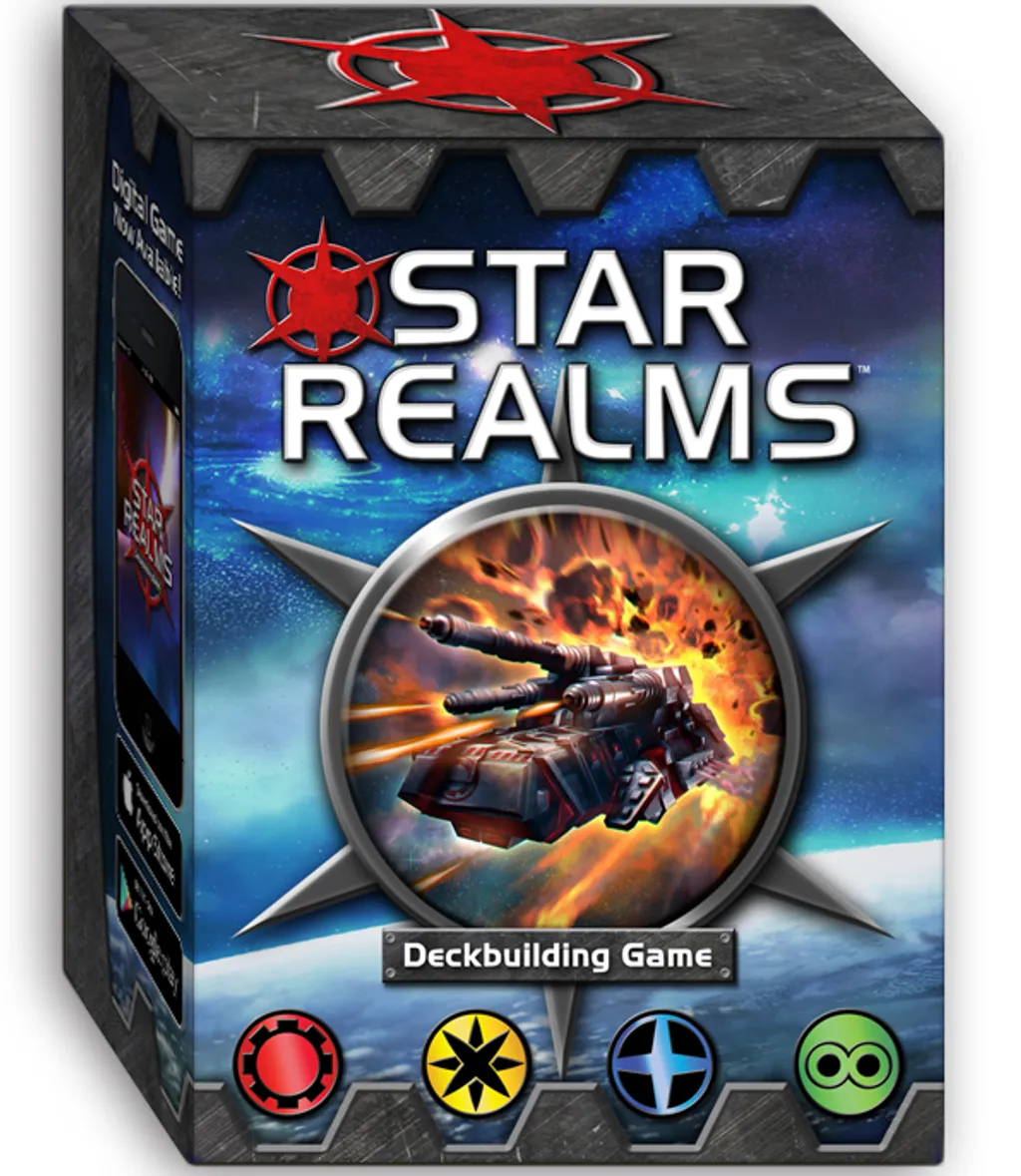 PRE-ORDER
Game Duration:
< 30 minutes
Designer:
Robert Dougherty & Darwin Kastle
Publisher:
White Wizard Games
Published: 2013

Star Realms is a spaceship combat deckbuilding game designed by Magic Pro Tour Champions and Hall of Famers Darwin Kastle and Rob Dougherty (developer and co-founder of Ascension).

The game offers all the thrills of traditional trading card game style combat, combined with the fun of a deckbuilding game. Play powerful ships, destroy enemy bases or blast your opponent directly on your way to victory!

• Portable – The whole game fits in a deckbox.
• Affordable - Amazing game play for just RM89.
• Expandable - One deckbox supports 2 players. Use additional copies for multi-player games.