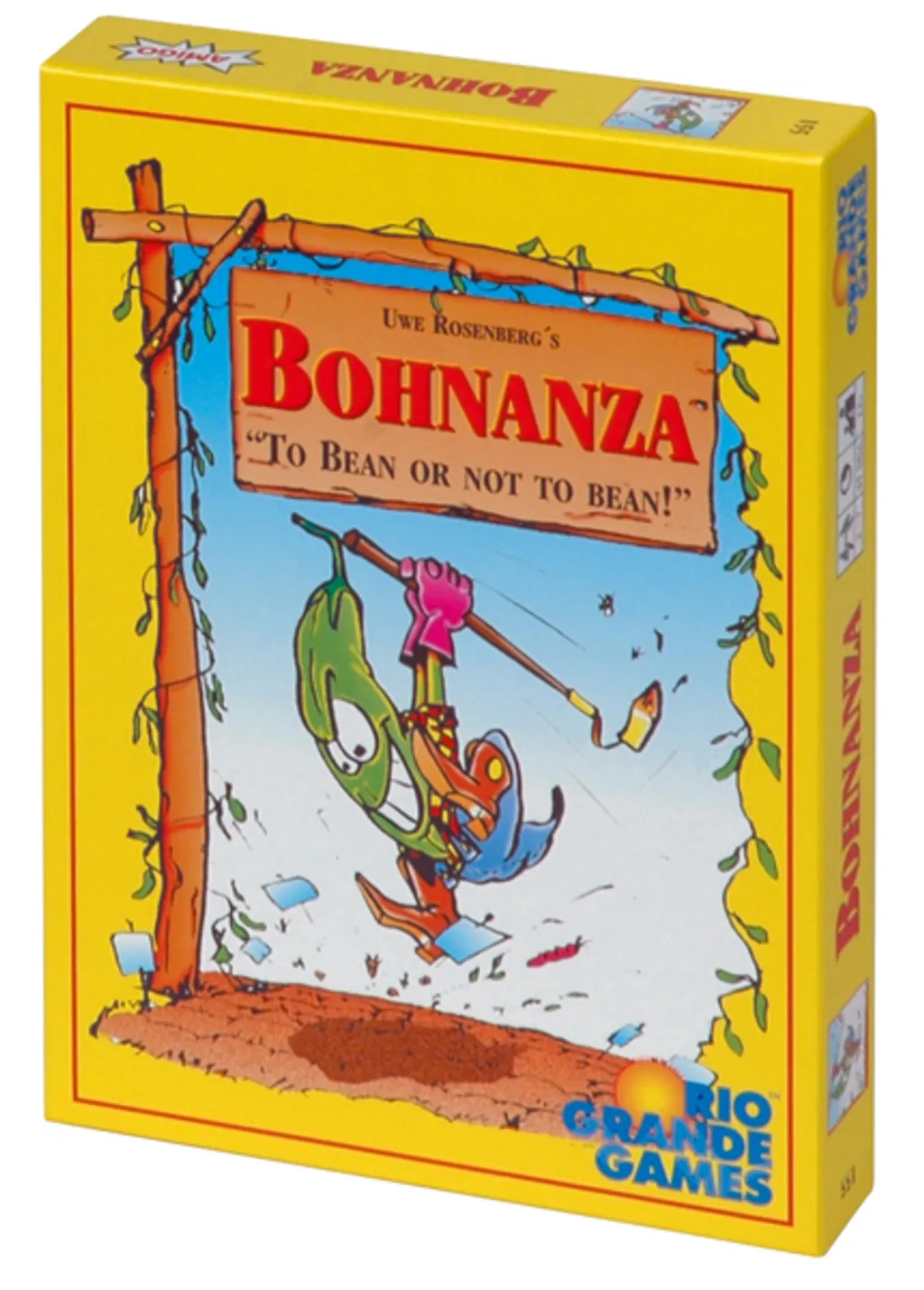 READY STOCK
Game Duration:
45 minutes
Publisher:
Rio Grande Games
Published: 2010

Are you good with beans? Chili Beans, Stink Beans, Coffee Beans...

In Bohnanza, you are a bean farmer who must plan his fields skillfully, negotiate cunningly with other farmers, and sell his beans at the right time for optimal profit!

There are 11 types of beans, each depicted in humorous and colorful illustrations. Decide carefully which beans to plant each round, because you begin the game with only 2 bean fields.

You can acquire new beans from other farmers through trading -- But make sure your offer is good, because other players may be competing for your precious bean too! Finally, when you've grown enough beans, harvest them for gold coins. At the end of the game, the richest bean farmer wins!

Bohnanza guarantees plenty of interaction and sometimes shameless bargaining between players.