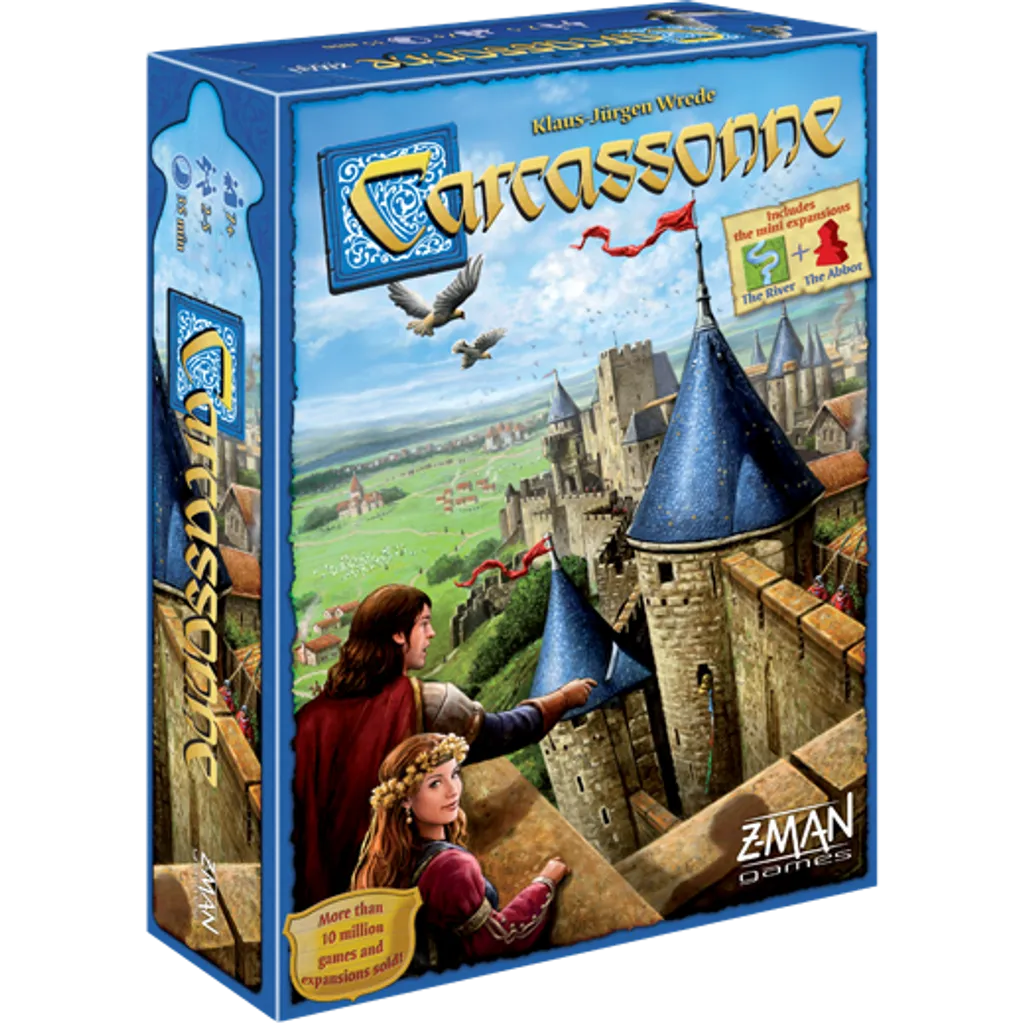 READY STOCK
Game Duration:
45 minutes
Designer:
Klaus-Jürgen Wrede
Published: 2014
Awards:
2012 Ludo Award Best Board Game Editor's Choice Winner
2004 Vuoden Peli Family Game of the Year Winner
2002 Årets Spel Best Family Game Winner
2001 Spiel des Jahres Winner
2001 Deutscher Spiele Preis Winner
2000 Meeples' Choice Award

Carcassonne is a clever and beautiful tile-laying game. In Carcassonne, players build the area surrounding the impressive city in southern French, one tile at a time. They then place a follower (a.k.a. meeples) on fields, cities, roads or monasteries in order to score as many points as possible. These followers will become knights, monks, farmers and thieves, depending on where they are placed. No matter their followers' function, the player who will most cleverly use their followers will win the game...

Carcassonne – A simple tactical game that offers a unique experience. A majestic way to discover a new world!